The SAT is a skill-based admissions exam that colleges and universities use to assess prospective students' academic skills. Almost every college and universities accept SAT scores to judge AN applicants' future success in their school. As of 2014, Collegeboard has announced that the SAT will be returning to its roots. Below is what students should expect to find in the current SAT and revised SAT. Ivy Test Prep has prepared hundreds of the students for the old and new SAT. Our instructors are fully aware of the changes in the new SAT. Our unique programs will establish a strong testing skills which is required in the official SAT test. The exclusive, extended and summer programs will serve all the students effectively to reach their academic goals. We monitor scores individually to follow up with all the progress. Each student will get a detailed score analysis from the full length SAT practice exams. You can join one of our 2017 sessions and witness the progress by yourself. Our program's effectiveness is proven by many students. You will get one of the best SAT prep program in the market. Join today and achieve your goals with is. 
For the Graduating Class of 2018-2019:
Subjects: 3 Critical Reading Tests, 3 Writing Tests, and 3 Math Tests
Time: 3 hours 45 Minutes
Essay: 25-minute Essay is required
Score:   800 for Math
800 for Reading Comprehension; 800 for Writing
OVERALL 2400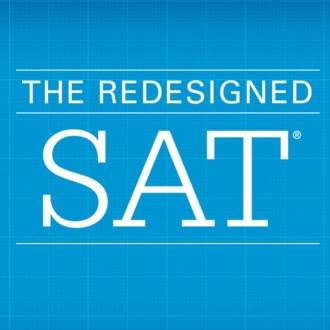 For the Graduating Class of 2019-BEYOND:
Subjects: 1 Math Test and 1 Reading and Writing Test
Time: 3 hours 50 Minutes
Essay: 50-minute Essay is OPTIONAL
Score:   800 for Math
800 for Reading and Writing
OVERALL 1600
Why is the SAT important?
The SAT is one of three factors that most colleges and universities consider when accepting students. The higher a student's SAT score, the more choices he or she will have in college
Why Ivy Test Prep?
Ivy Test Prep values the importance of individualized teaching. Students first take a diagnostic test, and are then placed with a tutor whose skills match the students' needs. The tutor takes into account the students' scores as well as students' academic performance in school, and creates an individualized lesson plan.