There are 3 prestigious high schools in Bergen County that thousands of competitive 8th grade students apply to every year.
 Bergen County Academies in Hackensack
 Bergen County Technical Schools in Teterboro & Paramus
These schools boast top faculty, advanced classes, superior extracurricular activities, and supply advanced technologies to their students. All three are well-known STEM schools in Bergen County, which boasts top faculty, advanced classes, superior extracurricular activities and supplies advanced technologies to their students while remaining tuition-free.
How Do I Prepare for the Entrance Exam?
It is highly recommended to start early. 
Unlike the school curriculum, Ivy teaches highly effective test taking strategies by first teaching students about the test at the most fundamental level. BCA Prep Students at Ivy not only learn the content of the test, but also learn how to utilize it through test-taking strategies.
At least 7 out of 10 Ivy students in the past year have passed the BCA Exam. Ivy's teachers will equip you with the skills and knowledge needed for the exam.
The BCA Entrance Exam
The BCA exam has two parts, a Math section with 40 high difficulty-level questions in 60 minutes, and a 5-paragraph essay based on a short prompt provided. The BCA Admissions Committee looks for well-reasoned, well-structured, and well-substantiated essays written in lively high-school-level language.
With Ivy's training, we have seen students who answered less than 10 questions right on the initial diagnostic test, eventually going on to pass the BCA exam. 
1 -on- 1 Programs
More customized programs available upon request.
Online, In-person, or Hybrid meetings available.
All BCA Programs include free study materials.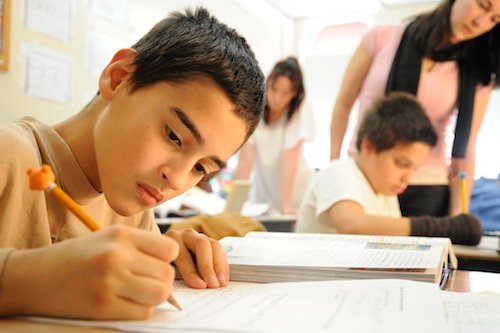 At Ivy Test Prep, Students Have Received Acceptances into:
Bergen County Academies (Bergen County)
Academies at Englewood (Bergen County)
Bergen County Technical School (Bergen County)
Morris Hills High School – Magnet Program (Morris County)

Passaic County Technical Institute (Passaic County)

Technology High School (Essex County)
Need Help with the Admissions Essay and Interview Portion?
Ivy's instructors have been coaching students with the application process for years, and have hands-on experience with admitting students into these magnet schools. Let us know you'd like help with the essay, and the interview portion. We'll guide you through the process.